I have finally finished my first kit for selling!! Woohoo!!
This is a cute little kit all made from 'crystals' reminiscent of the ones you will find in any real life scrapbooking store. They look fantastic on a dark background and I have included a bonus sparkle to add a little extra bling! Add a little or a lot on the highlights to make your layout shine!
Included are 2 frames, 2 words, 9 assorted shapes and a glowing sparkle.
And the best part about it?? ...the introductory 'blog' price is only US$2!
I hope you enjoy it...thanks for looking! :)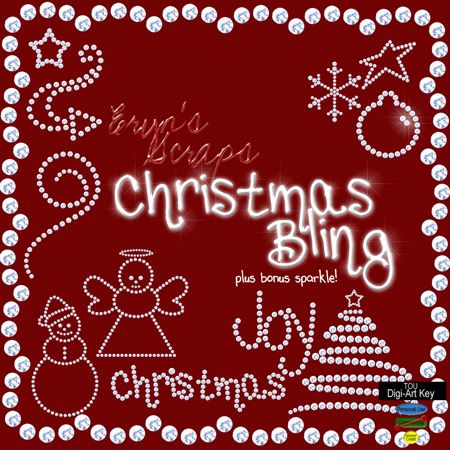 Now available at the
Kindred Creations Store